DREW COPPOLINO
Manager/ Owner
Drew has owned and operated his own pool service company since 2005. After working for a highly accredited pool corporation, Drew felt the customer deserved better service at a better price, and was compelled to start Freedom.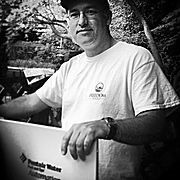 ALEN HANDZAR
Co-owner/ Lead Tech
Alen has been a swimming pool technician for 15 years. He is "The Guy"! If Alen can't fix it, it can't be fixed. Alen has a keen ability to solve complex issues and troubleshoot for quick, dependable results. Alen's primary focus is installation, with a specialization in automated pool systems.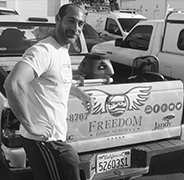 ANTHONY MARQUEZ
Weekly Service Manager/C P O
Anthony has been with Drew since 2005, servicing every account ever connected with Freedom. He is a commercial and residential specialist. Freedom's expert at pool chemistry. He maintains some weekly clients but oversees all of them.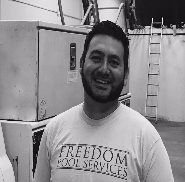 ALEX GUERRERO
Assistant Manager/Equipment Tech
Alex has been in the pool industry since 2004 where he maintained a local school district's pools. Through formal technical training, Alex is certified to facilitate repairs and installs on all major equipment from Pentair Hayward and Jandy.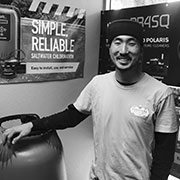 JASON KIM
Weekly Maintenance Tech
Jason came to us after working with a family member, helping him to take care of his pool route. His love for being outdoors and passion for water chemistry drove him to learn more and obtain a position with us. Jason was side by side with Alex and Anthony for 2 months before starting his own route. He has passed the Independent Pool and Spa Service Association test and has been a great addition to the Freedom team.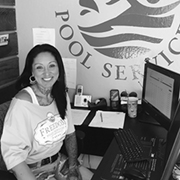 SARIJA GONZALES
Operations
Sarija came to Freedom at the start of 2018. With her Facility Management background, Sarija helps implement and facilitate warranty work as well as all Freedom P.S. operational needs.